PANDEMIC DISEASE OR VIRUS
GOTQUESTIONS.ORG
In the New Testament, Jesus healed "every disease and every sickness," as well as plagues in the areas He visited (Matthew 9:35; 10:1; Mark 3:10). Just as God chose to use plagues and disease to show His power to the Israelite, Jesus healed as an exhibition of the same power to verify that He was truly the Son of God. He gave the same healing power to the disciples to verify their ministry (Luke 9:1). God still allows sickness for His own purposes, but sometimes disease, even worldwide pandemics, are simply the result of living in a fallen world. There is no way to determine whether or not a pandemic has a specific spiritual cause, but we do know that God has sovereign control over all things (Romans 11:36) and will work all things together for the good of those who know and love Him (Romans 8:28).
The spread of sicknesses such as Ebola and the coronavirus is a foretaste of pandemics that will be part of the end times. Jesus referred to future plagues associated with the last days (Luke 21:11). The two witnesses of Revelation 11 will have power "to strike the earth with every kind of plague as often as they want" (Revelation 11:6). Seven angels will wield seven plagues in a series of final, severe judgments described in Revelation 16.
The appearance of pandemic diseases may or may not be tied to God's specific judgment of sin. It could also simply be the result of living in a fallen world. Since no one knows the time of Jesus' return, we must be careful about saying global pandemics are proof that we are living in the end times. For those who do not know Jesus Christ as Savior, disease should be a reminder that life on this earth is tenuous and can be lost at any moment. As bad as pandemics are, hell will be worse. The Christian, however, has the assurance of salvation and the hope of eternity because of the blood of Christ shed on the cross for us (Isaiah 53:5; 2 Corinthians 5:21; Hebrews 9:28).
How should Christians respond to pandemic diseases? First, do not panic. God is in control. The Bible says the equivalent of "do not fear" over 300 times. Second, be wise. Take reasonable steps to avoid exposure to the disease and to protect and provide for your family. Third, look for opportunities for ministry. Often when people are fearful for their lives, they are more willing to have conversations about eternity. Be bold and compassionate in your sharing of the Gospel, always speaking the truth in love (Ephesians 4:15).
Recommended Resource: The Book of Signs: 31 Undeniable Prophecies of the Apocalypse by David Jeremiah
More insights from your Bible study – Get Started with Logos Bible Software for Free!
---
---
Related Topics:

What does the Bible say about coping/dealing with a terminal illness?

What does the Bible say about hypochondria or being a hypochondriac?

How can a Christian cope while suffering with a degenerative disease?

Why did God create mosquitoes?

Is it sometimes God's will for believers to be sick?
---
Return to:

Topical Bible Questions
---
Return to:

GotQuestions.org Home
What does the Bible say about pandemic diseases/sicknesses?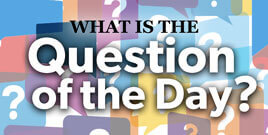 ---
Share this page on:
No Responses to "PANDEMIC DISEASE OR VIRUS"